Samp TAf05 – July 10 – 15 in Samsun, Turkey
A Success
Our sixth workshop for Samp TAf 05 (Sampling Theory and Applications) July 10 – 15 was held with success in the beautiful city of Samsun, Turkey on the black sea. It was hosted by the Ondokuz Mayis University (OMU). Professor A. Turan Gurkanli of the Mathematics department and his colleagues, as well as those in signal processing from different universities in Turkey lead by Professor Yasemin Yardemici, president of the IEEE-SP in Turkey, organized the workshop with guidance from Professor Hans G. Feichtinger.
We had a very warm welcome from the officials of the Ondokuz Mayis University as well as the city of Samsun officials. Everyone appreciated the warm welcome and the good organization of the workshop. Also a one day excursion to an ancient city, Amasya, that was accompanied by live traditional Turkish music that many of the participants danced to. We had an interesting tour of Samsun including visits to its museums, in particular the Ataturk Museum. We also had a very nice evening reception with a variety of Turkish food and a colorful traditional Turkish dance and music. It was attended by all the participants and many university and city officials accompanied by their spouses lead by the mayor of Samsun. Professor Turan attended to all the details related to the comfort of the attendees, especially in their arrivals and departures. We owe the Ondokuz Mayis University and the city of Samsun our most thanks and gratitude.
Our workshop is honored by having the distinguished Professors Steve Smale and Ingrid Daubechies among its plenar speakers. We were also fortunate to have eight experts invited speakers. We had more than seventy presentations and the workshop was attended by about 150 mathematicians, engineers and scientists from all around the world, besides a good number of graduate students.
Another related (IWW 05) workshop in Istanbul, Turkey – July 17-18, 2005
Following our SampTA 05 workshop in Samsun, Turkey hosted another workshop on wavelets applications gThe International Workshop of Applications of Wavelets to the Real World Problemh. It was held at the Ticarat Istanbul University (TIU) with cooperation from many Turkish University, in particular, Istanbul Technical University (ITU). The workshop was organized and implemented beautifully by the very dedicated Professor Zafer Aslan of the TIU. The initial idea of the workshop was encouraged by our editor Prof. Abul Hasan Siddiqi of King Fahd University for Petroleum and Minerals, Saudi Arabia.
Following are only a small sample of beautiful photographs in Samsun, courtesy of Hans Feichtinger.
(See http://www.univie.ac.at/NuHAG/NuHAGPIC/PICSampTA05/thumbnails.html)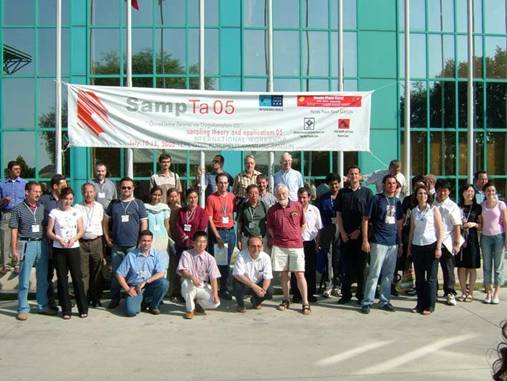 SampTAf05 – Happy to be there
A welcome from OMU

Vice Rector

A welcome from the organizer

Turan Gurkanli

The co-organizer

Hans Feichtinger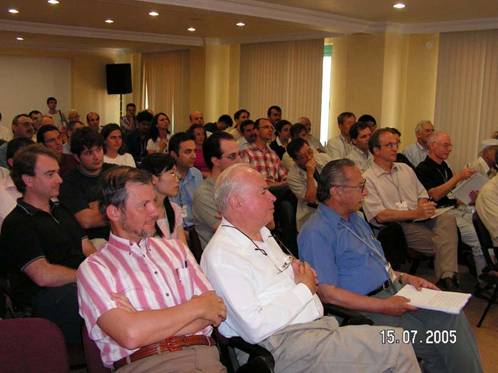 Attentive Audience
Our distinguished plenar speakers

First SampTAf95

Prof. Steve Smale

Prof. Ingrid Daubechies

organizer, Marvasti